Antiviral Sanitisation
Sanitise Your Home for Virus Prevention Today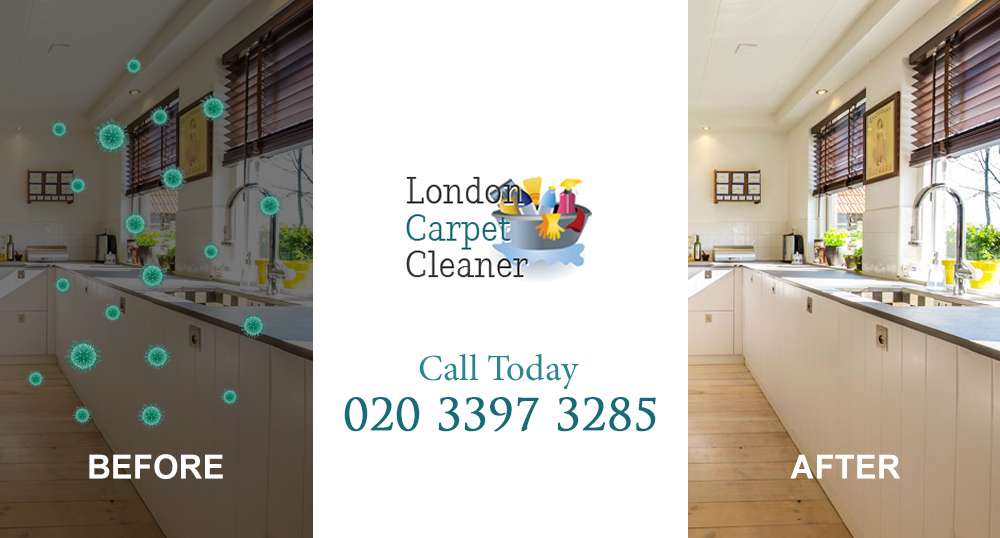 Hire the professionals with the necessary experience, equipment and skills to sanitise your home in London against viruses and bacteria. Discover why you should join the residents and business owners that employ our operatives to sanitise their homes and workplaces.
Our Carpet Cleaners Prices
Bathroom Carpet
Small Bedroom Carpet
Bedroom Carpet
Living Room Carpet

£11

£9.5

£21.5

£20

£30

£28.5

£39

£37.5
Antiviral Sanitisation in London
Contact London Carpet Cleaner for all your antiviral and cleaning services in the London area. Our professionals have not travelled out of the UK in the past few months and are healthy individuals. All necessary precautions are taken by our operatives to minimise direct contact with surfaces and people for the entire duration of the professional surface disinfection. Our experienced teams are certified to conduct antiviral treatments that can prevent the spread of infections, viruses and disease. We are the company you can trust to provide outstanding deep cleaning services to your home or business. Get in touch with us on 020 3397 3285 today to sanitise your home or office against the threat of viral infections.
London's Residential and Commercial Sanitising Service
Whether you have just moved into a new home, or you want to ensure that your current residence is a healthy place to be, use our services. Our operatives use safe-use detergent and specialised equipment to sanitise and clean floors, walls, furniture and any other high-risk areas in your home. Each team has been trained to be thorough to ensure that all appropriate areas are sanitised against viruses and infectious diseases. Specialised teams can be employed to sanitise larger areas such as offices and will do so safely and at a time that is convenient for your business. In the current climate of potential infection from viruses, it is imperative that business owners put the safety of their employees first and prevent the spread of disease.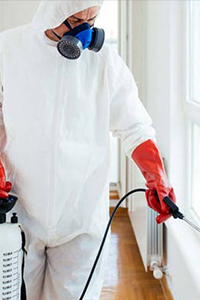 Safe and Affordable Professional Sanitisation Technicians in London
Contrary to popular belief, sanitisation products do not need to contain toxic chemicals to be effective. We have the experience and skills to know how to operate the specialised equipment needed, and the right products required to provide an effective antiviral service. Our products are safe to be used around children, animals, and the elderly. The bleach-free formula leaves a pleasant, clean fragrance unlike many other types of antiviral products. We use a certified virucidal cleaner that will provide the required resistance to viruses and give you the peace of mind needed for you and your family. Book an appointment with our operatives on 020 3397 3285 today, and receive a great price on any of our antiviral sanitising and cleaning services.
Antiviral Sanitisation and Cleaning Services for London Residents And Business Owners
Keeping your workplace safe for all employees is an important part of being a business owner. It is your responsibility to ensure your employees have access to a safe and clean working environment. One way you can do this is by hiring our team of experts to perform a deep clean and sanitisation of all the work and recreation areas of your business. Landlords will also want to provide a safe residence for all tenants and we can help you do this via our services. We provide an efficient cleaning service which can be conducted at your convenience and short notice. If you suspect that your workplace or home could be harbouring potentially dangerous viruses, you need to contact us on 020 3397 3285 straight away.
Professional Sanitisation Technicians in London
You can rely on our discreet operatives to deliver fuss-free antivirus protection at an affordable price. Should you have any questions about our services and fees, our customer care team will be delighted to discuss your queries. Give us a call today on 020 3397 3285 for further information or an obligation-free quotation.